Known for its long stretches of beautiful beaches, Boracay attracts millions of local and foreign tourists each year. Ranking 1st in Conde Nast Travelers list of 30 Best Islands in the World 2019 (Read the article ), the stunning Boracay Island in the province of Aklan is one of the top beaches in Asia – The world-renowned paradise island is truly a must-visit.
So before packing your bags and heading off to your Boracay escapade, here's a list of must-haves for a fun and exciting experience.

Flaunt that Boracay-escapade body and show off your style by planning your Boracay beach wardrobe. Whether it's a one-piece, a two-piece, a bikini or even a casual beach outfit, wear whatever that will make you feel good and confident about yourself.
Tan lines are good but a sunburned body? No way! Make sure to toss in a bottle of sunblock before you go. Protect your skin by bringing and applying sunscreen or sunblock wherever you go, this is a must-pack. Remember to bring your best set of sunglasses too to protect your eyes. Yes, is a fun time, but it should also be a safe time.
Believe it or not, there are still lots of travelers who forget to include skin protection stuff in there must-pack list. Do your skin a favor and always bring mosquito repellent especially If you're going to a tropical destination like Boracay, Sure, you can buy these at the hotel but expect the prices to be outrageous.
Your own toiletries + Baby wipes
Your hotel or resort may provide soap, shampoo, toothpaste, and other basic hygiene products during your stay but play it safe and bring your own set. The hotel toiletries may not be compatible with your skin and there are hotels that provide only a limited amount of toiletries per day so it pays to have your own stash. If you're staying at top-notch accommodations you don't have to worry about running out of toiletries. But if you're staying at cheaper accommodations, toiletry supplies may be limited.
And generally, all hotels do not provide a baby wipes as part of the amenity or toiletries. This is an essential item for all travelers, especially for the ladies. When you're roaming around, you will discover that not all public restrooms provide tissue paper, which is an unfortunate situation for the ladies. Bringing your own baby wipes can make you confident to use whatever bathroom that comes your way and no worries about keeping clean and fresh.
Plastics are already banned on the whole island, so it is advisable to bring your own water tumbler. It's going to be your perfect companion while on the beach – whether during your activities or simply when you're out for a stroll. It won't only keep you hydrated, but will definitely help you save a dime! In an island destination like Boracay, always remember that water is precious commodities and are more expensive than the usual. Just ask your hotel for their service water before you head out and you're good to go!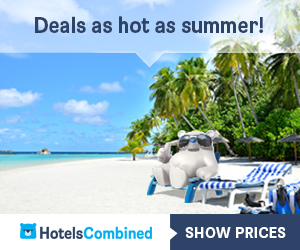 The water is incredibly clear. Don't forget to charge your phones or bring your cameras and selfie sticks to capture your selfies. Take lots of pictures, post, and tag your friends to commemorate your beach vacation. Soon, you will all look back on these pictures and remember some funny experiences during the vacation.
Just about everything you'll be doing on the island revolves somewhat around water. Bring a waterproof bag so you can toss in the items you want to protect. Whether this is your wallet or keys, it is a great option to have one.
A must bring essential is also the power bank. Invest in a lightweight power bank that you can slip in your pocket or in your purse. It will make sure that your phone won't die on you while you're posting some stories or capturing that glorious sunset!
It's more #funinthephilippines. So, when planning for some Boracay escapade, invite a travel buddy with you and share the fun! May it be your family, friends or a loved one, it is better to escape-explore and experience together and enjoy every minute of your vacation. Also, who else would be there to take Instagram-worthy pictures of you by the beach? Count on your travel buddy!
Bring your pain relievers, stomach relief, or anything else you might need. You can probably find it available on the island, but it will be incredibly expensive. It is just easier to pack the travel-size options. This way you can take your medication and go.
Promos! Discounts! Great deals! Now, who wouldn't want those perks? Boracay's beauty is not only its beach but its actual environment. From hotels, water sports, activities to bar and restaurant hopping, and souvenir shops, there are plenty of things to do in this must-go destination! That's why best sellers and best deals are magic privileges that will help tick off your Boracay bucket list while saving your time and budget.
Learn more, escape, explore and experience this Paradise – Boracay Island! Compare all the top travel sites in one simple search and find just what you're after. Find out below.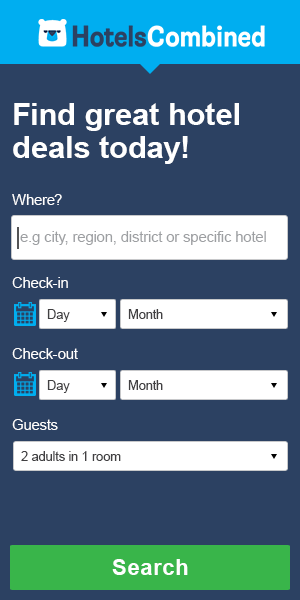 (Visited 30 times, 1 visits today)