Boracay Restaurant, breakfast in Boracay Island resembles a wake-up routine and there are such huge numbers of astonishing spots to go – you never come up short on alternatives. Subsequent to living here for some time I have obviously some most loved spots. I will only recommend places where I personally go and tried their breakfast.
Here are the places where I love to go:

The superb taste of espresso and they have great choices of baked goods and cakes with everything Nutella. The Nutella oreo cheesecake was stunning. Likewise, their Nutella latte was an ideal mix among espresso and Nutella. Astonishing little bistro situated at Station 3 Beach Front Casa Pilar Beach Resort. One of my absolute best most loved spots to spend time with companions viewing the sunset.
This place is beyond what you would ever expect. From food, ambiance to its extreme awesomeness. Palay Restaurant is an oasis of calm in this busy Island that instantly brings you a sense of tranquility when you walk in. It's a must-try place! it is so away from the chaos of D'mall. What I love here is their pastries, loaves of bread, pizza doughs are all made from scratch. They make so tasty Parmesan Bread including brioche for their French toast. It is located in Asya Premier Suites, Sitio Cagban Manoc. Manoc.
I love the food! The spot can become busy as space is so extremely small. Sunny Side Cafe is situated at the bustling beachfront of Station 03. What I love here is the huge serving of my record-breaking most loved pancake – the Ube and expresso pancake. Your eyes will concentrate exclusively on the pancakes themselves.
The food is so flavorful and instagrammable, much the same as a home-prepared feast. Tasty veggie lover nourishment for vegetarian and meat darlings the same. Nonies is situated on the primary street – the Hue Hotel and Resort Boracay.
It is situated in the prominent location inside D-Mall. What I Love here is the cohesive lovely theme throughout even the smallest details from the interior, food presentation and pastries carry the lemon color brand so vividly.
Cha Cha's beach cafe is found inside Coast Hotel alongside station 2 of the colorful Boracay Island. it's an all-day dining outlet, a modern-chic restaurant specializing in "sun-kissed" cuisine and tropical handcrafted drinks. Besides the awesome beachfront view, the menu and interiors complement the tropical fun beach vibe. Their buffet breakfast is making me always excited! you'll find not the standard breakfast items like their signature Ube champurrado, breakfast pizzas and waffles in Ube sauce.
Coffee and pastry shop within the heart of Boracay located in D'mall. it's a superb place for coffee-pastry and to catch the sunset. The place is kind of small and may get easily crowded due to foot traffic. they offer a wide selection of beverages – from Italian espresso and blended cream frappes to teas and freshly-squeezed fruit juices. For those who are searching for a bite to eat, there are breakfast set meals within the morning that are definitely filling and satisfying. people who desire a quick bite may choose the various varieties of panini all of them are light, tasty and healthy.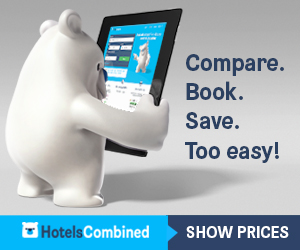 Mayas by Jony's Beach Resort is absolutely having a really great Filipino and Mexican food, amazing view especially at sunset and having the simplest fruit shakes on the island. My favorite breakfast food in Maya's – pork adobo, A Must-try once you visit Boracay.
Highly recommends Little Wave for his or her next-level lattes and for his or her tastefully vanilla slice, and also for his or her stunning Insta-worthy interiors. they're centrally located in Station X, Hue Hotel and Resort Boracay highway corner Boracay Food Street, Station 2, Boracay Island. they're located right across the road from Boracay Tropics Hotel.
One of a kind resto! Good food and large serving and Awesome presentation. they have the best seafood platter on the island and my most favorite – the Sundried tapa and Beef Salpicao – this should definitely be a part of your bucket list when in Boracay.
Tartine Restaurant is the all-day dining restaurant of The Lind Boracay. It offers continental classics all the way down to comfort food from Southeast Asia. being able to dine outdoor, almost on the tranquil beach of Station 1 and shortly from the gorgeous turquoise sea is admittedly relaxing. they have the best quality of teatime within the Island.
Hidden in one among the interiors of Boracay Island maybe a cafe that is on everyone's must dine spots in this island paradise. Situated in Station 2 Beachfront, The Cafe popularized the long-lasting Calamansi Muffin. it's their bestseller and considered as the most asked for "pasalubong" from the island. They have a really cool interior that ignites a positive ambiance aside from coffee, tea, and also the famed Calamansi Muffin. They serve mostly continental foods – omelets, pancakes, french toasts, sandwiches, salads, brownies and cookies, all in generous and fairly priced servings, Boracay Restaurant.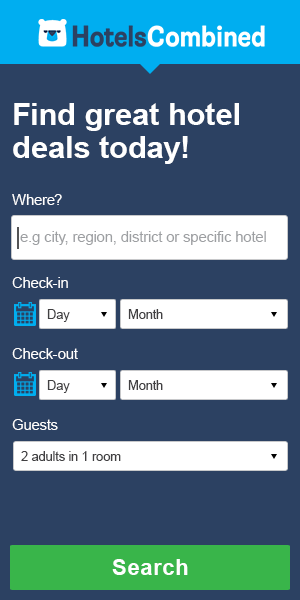 You might read 12 EPIC BEACHES IN BORACAY
(Visited 63 times, 1 visits today)