Ah! The confusion between El Nido and Coron remains for ages. If you have been planning on visiting Palawan, then you might be fighting amongst two great options, that is El Nido and Coron. These are the two main spots where people usually wander off while they are exploring Palawan.
Both places have a lot of amazing things to offer, and they are amazing in their ways, respectively. Thus, we will be sharing which of which you can enjoy, and if you have to pick one place, you can make your decision based on this comparison. El Nido has somehow managed to come out of the dark and has become one of the best places to travel to. It has gained popularity, and it deserves to. The beauty this island holds has been hiding off for a long time. On the other hand, Coron remains a bit in the dark yet and is not very famous till yet. It is popular for people who love diving. But not to worry; even if you do not dive, we are going to unveil some fantastic things that Coron has to offer.
Let's begin our El Nido vs. Coron!
As El Nido has gained popularity, we will begin with what this beautiful island has to offer to its visitors. The reason why the majority of us have heard about El Nido more is that people usually visit this place more than Coron. It has been explored more.
El Nido is larger than Coron and has a bunch of options for tourists as well. The hotels and resorts are numerous, and there is an accommodation choice for almost everyone. Whether you are looking for a perfect honeymoon type resort or you are on a low budget with your friends, you are certainly going to find something for yourself here. Likewise, it has more islands than Coron too. This means that you have more to explore, and the natural beauty is in abundance in El Nido.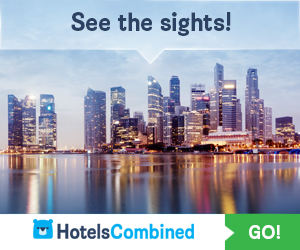 Napcan Beach is the ideal beach to visit while you are in El Nido. The stretch of sand and water is incredible at this beach, and the beauty of nature unfolds itself amazingly. However, please stay away from the beach when the waves are crazy because they get quite big. There is no staying option near Nacpan Beach, and that is for good. The trike ride is worth it. Although it will take around 40 minutes when they say that the journey is more exciting than the destination; they say it right.
If you are not the calm and tranquil type, then the Las Cabanas Beach is your perfect getaway. It is for the party souls. Also, this is the best beach to view the most eye-catching sunset ever. You can even zip wire here to light up your adventurous soul. What can be more fun than zip-wiring through the ocean? NOTHING!
So in all, if you land in El Nido, you certainly have a lot more to do and explore here than in Coron. But the downfall of it is that El Nido has a lot of travelers. The private tours are also packed at times. El Nido has just grabbed the limelight that it deserved, and this is why it is crowded almost all around the year. It is best to do your research and visit the place at a calmer time.
If you have a handsome budget, do stay at the El Nido Resorts. They are worth every penny and are going to make your trip worth it. There is nothing more calming than being embraced by nature. If you are going with your partner, then nothing is more romantic than these resorts.
Now, coming to Coron, which is much smaller than El Nido. Coron does not have islands or beaches like El Nido, but that does not mean that you cannot have fun here. It is the perfect getaway for people who like peaceful places. If you are looking for a calm and quiet experience with your partner, then Coron is a great option.
Maquinit Hot Springs is a beautiful spot in Coron, which is going to make your day remarkable. It is breath-taking beautiful. The scenery and natural beauty of Coron are amazing. The town itself does not have much to offer, but that is why this place is famous for nature. The lakes and views are worth every minute.
Kayangan Lake and Twin Lagoon are two of the best and most famous places in Coron. They are mind captivating. However, these can be crowded depending on what time of the year you visit this place. But, it is still way less crowded than El Nido. Thus, if you need a peaceful and calming experience, then Coron is better.
Pass Island is another must-visit place in Coron. However, visiting this place is a considerable effort due to a lack of tour operators. Going there and coming back within a day is near to impossible. Book an expedition and make sure to stay a night on the beautiful island, and you are going to love it!
Well, both of them are winners, but it really depends on what you are looking for. If you are okay with crowds and you need fun and nature both, then El Nido is the best bet for you. It is packed with beaches and islands and has a lot of fun activities involved in almost all areas. On the other hand, if all you need is a peaceful getaway, then Coron might be your winner. It is less crowded. Although it has way fewer islands, the ones that are there are worth viewing. So make your own pick and decide where you want to go! Both El Nido and Coron are incredible places to visit and explore. But if you really have to choose; which one will be your pick?
ARE YOUR TRAVELING SOON? CHECK OUT BELOW FOR HOTEL GUIDES, INFO, LOCATION, AND MORE

(Visited 7 times, 1 visits today)