La Carmela de Boracay Hotel, Being practical, I really like to see and do hotel hopping for the most effective deals around and make sure to reserve the best value of the service or product I'm availing, which should work with our budget but at a similar without sacrificing quality and safety. For me, that is the soul of reasonableness.
And so of course, I'm so sure that you "generously" have heard of the very well-known La Carmela de Boracay Hotel, endorsed by quite a lot of high TV profile, including Mr. Boy Abunda.
La Carmela de Boracay Hotel is the perfect family-friendly hotel. it's located at the beachfront and within the Tourist Center. The hotel is extremely simple but features a beachfront excellent location.
Featuring a beachfront party space that boasts a swimming pool with waterfalls, La Carmela de Boracay Resort Hotel promises a fun and relaxing experience for its guests. it's also within walking distance of all Boracay's popular attractions and landmarks.
This modern resort offers a bistro, a kids pool, and a beauty center. Staffs are available 24/7 and may book tours and tickets for you as well, but I would highly recommend that you make the reservation of your tours and activities online ahead of time. You may book it via Viator or to any online top agencies.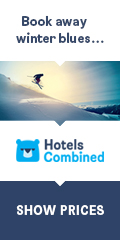 This resort also provides modern rooms with an en suite bathroom, air-con, and a TV. all of them include a minibar, internet access, and a refrigerator.
La Carmela de Boracay Resort Hotel features both a restaurant and a bar where guests can unwind at night. Alternatively, there's an outsized range of international restaurants nearby.
So What people really Love about La Carmela de Boracay Hotel? Let's dig it up..
Completeness of Standard Facilities – We booked a typical room for our stay because of its practicality. Since we are going to be out all day and just return to wash, change clothes and sleep, though we stayed in a typical room, facilities were completed such as:
Cleanliness. Cleanliness is one among in every of the very first things I explore for in a hotel or wherever. Being clean means the establishment has high standards for hygiene and concern for their guests.
Reliable Safety Regulations – appreciated the strictness of their lifeguards. they do not allow children to swim without a guardian nor be present at the adult pool without supervision, likewise, they only allow guests to swim in proper swimming attire.
Welcome Drinks and Breakfast – they served welcome drinks upon arrival, which I didn't expect it as a part of the hotel features that I pay for but they provide. Two Sets of breakfast coupons were also given.
Beach Front Hotel – don't need to walk that far going to the beach because this very affordable hotel is already a beach-front situated. No hassles of riding tricycles or walking along narrow and unlit alley getting to and from the beach.
Efficient Staff – Speedy or very efficient check-in and check-out transactions. Every concern that we had was responded directly.
Reasonable rate. One of my most vital of all considerations in choosing hotel accommodation is the value for money. La Carmela de Boracay is comparatively cheaper than most of the beachfront hotels in Boracay. it's cheaper but didn't come short on the completeness of its facilities and services. It truly perhaps value for money.
CONCLUSION:
You need to make sure that you stay in the right place while you are wandering. If you are not well-rested and comfortable at the resort or hotel, you won't have fun exploring through the place either. This is why you must make the right pick. We have listed some of the best resorts and hotels for you to pick from. They have been praised for their comfort, services, and environment. We hope that you have a pleasant stay in BORACAY and enjoy your trip to this secret little heaven on Earth that yet has a lot of wonders to be unfolded.
Heres the other resorts and hotels for you to pick from (Value for Money)
Casa Pilar Beach Resort
Coast Boracay
Alice in Wonderland Beach Resort
Boracay Mandarin Island Hotel
Red Coconut Beach Hotel
Jony's Beach Resort
The District Boracay

(Visited 117 times, 1 visits today)